bowling at Club Grandviews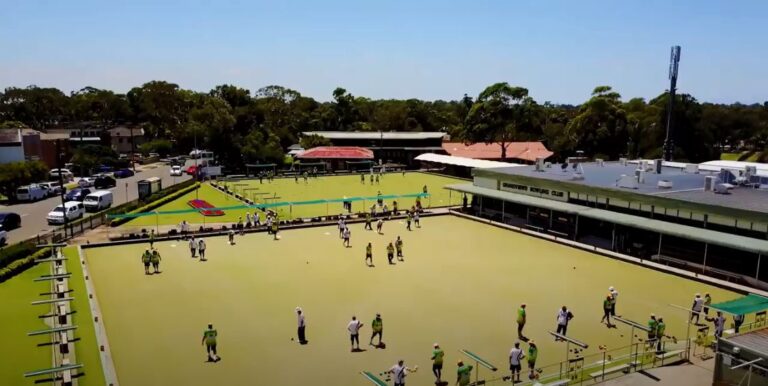 Grandviews Bowling Club is an affiliated member of Bowls NSW and participates within Zone 13 – Sydney Central & South (Men) & Georges River District (Women).
The club has over 150 full bowling members that play 12 months of the year. The Grandviews 'Gators' are widely regarded as one of the strongest and most professional clubs in Australia, but at the same time are renowned for looking after bowling members of all level of play. The club came to the fore in the late eighties as a powerful force in the game by winning back to back Bowls NSW State number one pennant flags in 1989 and 1990.
We welcome all prospective new members, whether you just want to play socially with a quite relaxed type of game or for the type that like to get the competitive juices flowing, you can compete in Club, Zone and State Championships and potentially represent the 'Gators' to win State & National Titles!!!
All visitors are welcome on any bowls day with the Men & Women or if you just wish to have a social game with family and friends (e.g. Barefoot Bowls) we can help you with that too.
MONDAY
Open (Men & Women) Jackpot Social Pairs
10.00am, Mufti (Casual Dress); Jackpot Pairs; Single Name Entry
TUESDAY
Ladies Day
9.30am, Uniform
WEDNESDAY
Men's Jackpot Pairs
1.00pm, Mufti (Casual Dress); Jackpot Pairs – Teams or Single Name Entry
THURSDAY
Ladies Championships (when required)
9.30am, uniform
SATURDAY
Open (Men & Women) Jackpot Social Bowls
1.00pm, Mufti (Casual Dress); Single Name Entry;
Different Format each week; 2 x Jackpots can be won every week
SUNDAY
Men's Sunday 'Sippers'
9.30am, Mufti (Casual Dress)
Whether you're looking for a social game or to play competitively we have events to suit all bowlers. Enquire today.